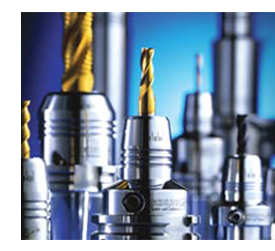 Service and integrity to management
YONCHIN ENTERPRISE, INC upholds the professional service and integrity of the concept in the mechanical processing industry service all major brands'factories more than 30 years of experience.
We believe that the experience is accumulated. Every engineer select tools and preferences brand is different.
But the reputation of a good brand, the market will be well received by the trust and love.
Because we believe that German technology and manufacturing processes, thus we introduce a tool known German brand to enhance the quality of our technology and tools.
Also we hope to make Taiwan manufacturing could get the international fame.
Precision German cutting tools series: Fixture.
本公司主要代理
德國
美國
德國 SCHUNK 油壓夾頭
德國 KELCH 夾頭、主軸拉力計、標準棒、各種刀具及主軸量規
德國 LMT-FETTE 攻牙夾頭、攻絲器
德國 LMT-Kieninger 靠模銑刀桿、刀片
德國  LMT-BILZ 攻牙夾頭、攻絲器、燒結機、燒結刀把
德國 NORIS 絲攻、銑牙刀、銑刀
德國 Karnasch 碳化鎢刀具
德國 MPM 動平衡機(BMT200、BMT240M)
德國   HORN 世界最小徑小孔精密刀具 Mini / Supermini Carbide Tools
德國  Diebold 刀把、量具、燒結機和相關商品
美國 DYKEM 紅鏢牌 STEELRED 滲染檢測法技術。
紅鏢(長效型紅丹)BGA/PCB/Flip chip 缺陷檢驗新方法 (Dye Penetration)之技術 
           代理 DYKEM STEEL RED 銷售已超過 20 年          
美國 CHILAIRE 航太科技冷卻潤滑系統
適用於各種硬脆材料加工: 鑽石/碳化鎢/熱處理鋼/英高鎳/複合材料/鈦合金/鎳鈦合金A-286/石墨/陶瓷/金屬基複合材料MMCs/碳纖維CFRPs